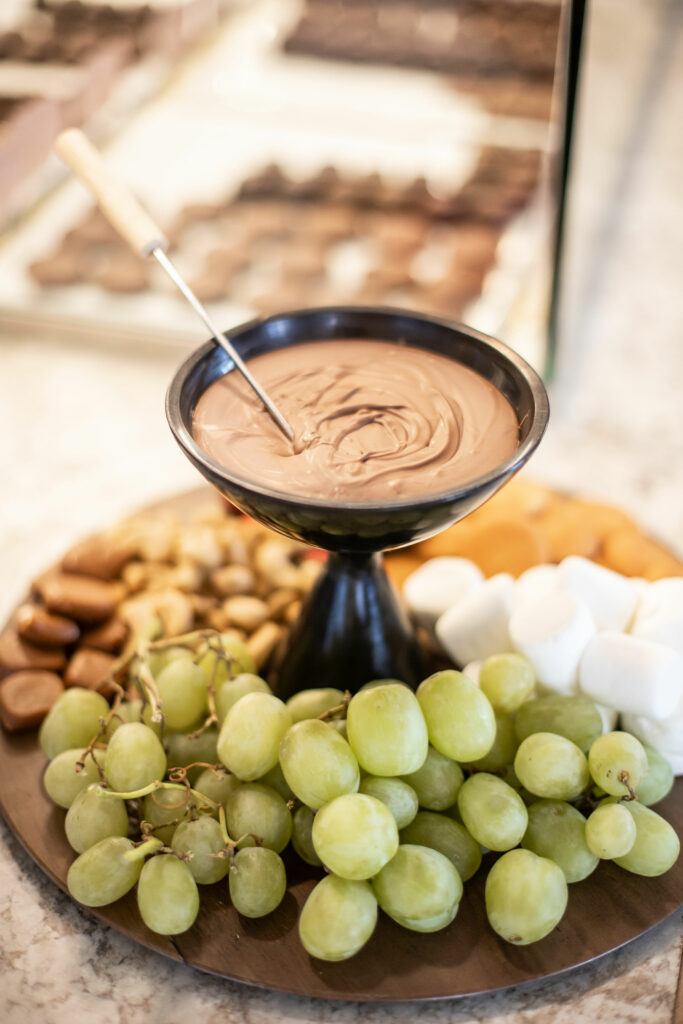 Chocolate Fondue or Chocolate-Making Experience
Even adults can appreciate a chocolate-making experience.  A unique way to get together with family and friends is over Chocolate Fondue. 
The Chocolate Fondue includes a vault of chocolate to dip and taste a luscious assortment of fruits and your favorite treats. You can enjoy the chocolate here or take an array of dipped chocolate home. 
Our Chocolate Making Experience is an opportunity to learn and explore the different grades of chocolate while dipping and trying a variety of specialty treats.
These Chocolate-Making Experiences are a fun, interactive idea for a lady's night or a couple's night out. They're also great for baby and bridal showers, business social gatherings, or a fun teenage gathering.