A chocolate shop with over a century of history
Morkes Chocolates provides high quality and diverse tastes at affordable prices. With a history of candy making going all the way back to 1920, we at Morkes Chocolates continue to make our chocolate confections from scratch, with all natural chocolate, pure butter, and fresh roasted nuts. Our caramel apples are also handmade with the same care and quality.
Respecting the traditional chocolates of the past, Morkes Chocolates manufacturers our own cream centers – butter, vanilla, maple, orange and raspberry creams, to name a few. However, we are not an 'old' chocolate company in any sense. We celebrate innovation and are constantly testing new recipes to add to our chocolate line, while always striving to maintain our true mission of a pure, natural and great tasting chocolate confection.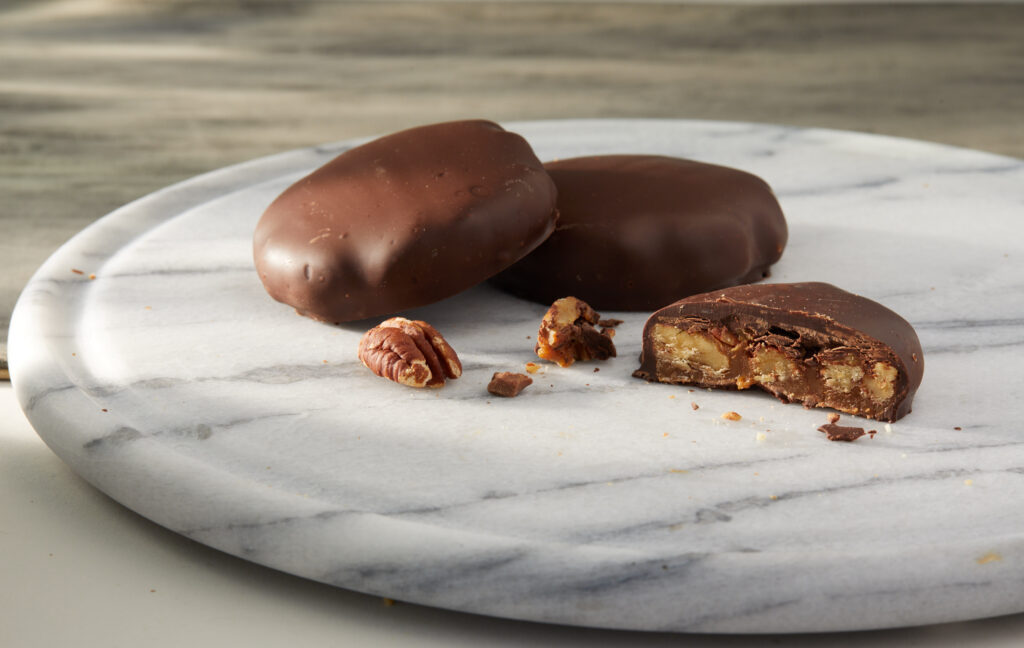 Morkes Chocolates' mission
To supply our customers with the best tasting products we can make.
To service our customers with friendly and caring service.
To offer a creative and fun atmosphere so the "kid in the candy store" is never forgotten.
To invest in and provide a positive image for the community.
Your happy palate is our best reward!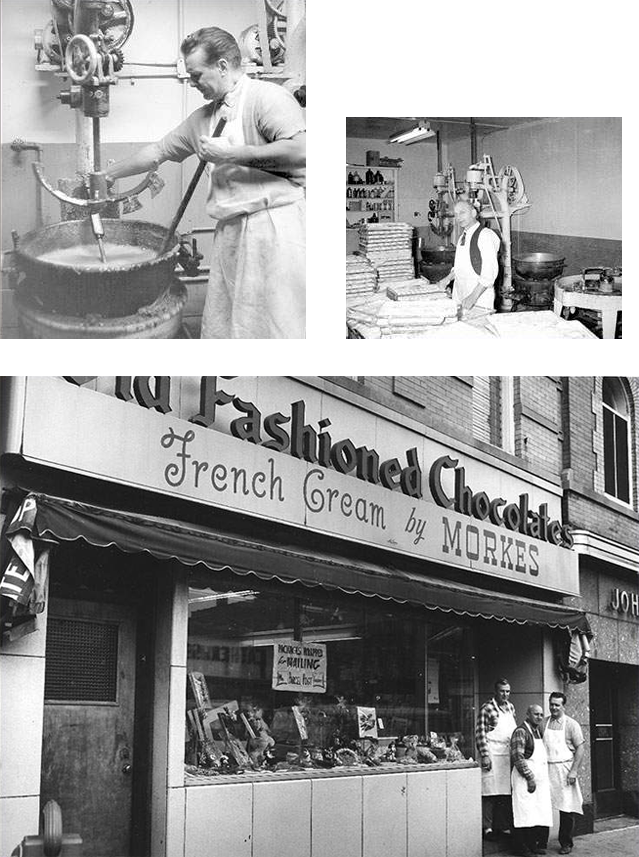 Morkes Chocolates has quality hand-made custom chocolates.  Morkes Chocolates was originally established in 1920 by William Morkes.  
Morkes Chocolates has been passed down from generation to generation. Rhonda Morkes is the granddaughter of William Morkes and continues to pursue the family business in Palatine, Illinois offering the same high quality chocolates.
The owner of Morkes Chocolates in Cedar Lake, Indiana is owned by Kris VanderPloeg.  She began working at Morkes Chocolates at age 13 with Bill Morkes (Rhonda's Dad).  The owner has dreamed of having her own Chocolate Shop for several years. It was the time and location in Cedar Lake, Indiana "It's was the same as picking out your Wedding Dress," You just Know".  
Morkes Chocolates continues to take pride in the original custom-made chocolates from the 1920's, Morkes Chocolates created their own specialty chocolate the "French Cream". Today our line encompasses many of the past favorites and features a variety of Truffles, Puppets, and Toffee.  We also offer a full line of Sugar-Free Chocolate for customers to indulge in.